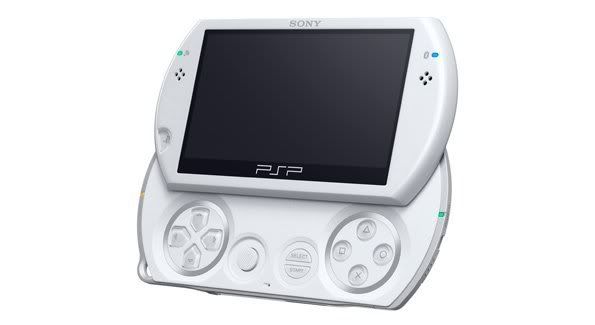 Sony Computer Entertainment
set a new standard for entertainment on the go with the
PSP®(PlayStation®Portable)
system, the premiere integrated handheld entertainment system designed to handle multiple applications — music, video, photo, Internet, and wireless connectivity, with games as its key feature. Now the ultimate portable entertainment platform is more portable than ever with the addition of the PSP go system to the PSP family. The new PSP go system is a sleek and lightweight system that is more than 50 percent smaller and more than 40 percent lighter than the original PSP system that launched in 2005. The sophisticated and stylish design incorporates a sliding 3.8-inch display screen, delivering the same high resolution and vibrant visuals as the current
PSP-3000
model.
Leveraging
PlayStation®Network
and digital content exclusively, PSP go system features 16GB of internal memory as well as expandable storage via
Memory Stick Micro™(M2)
to store plenty of games, videos, photos, and music.
The PSP go system
is designed for the digital lifestyle, offering on-demand entertainment to consumers who want to download content directly to their device anytime, anywhere* over Wi-Fi or Bluetooth.