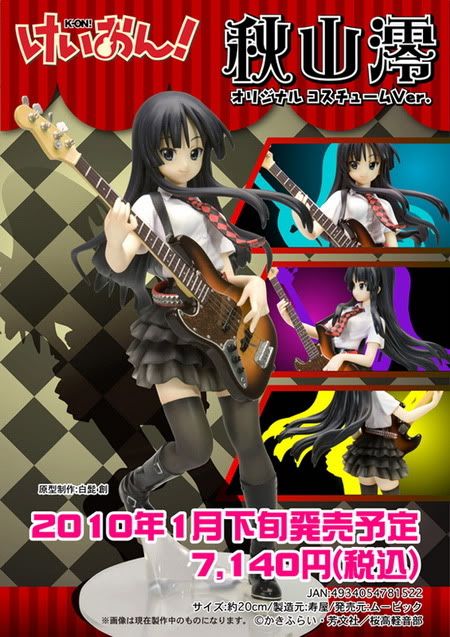 Product Name
K-On!
1/8
Mio Akiyama
Original Costume PVC[Movic]
PVC complete pre-painted figure
Scale: 1/8 (approx. 20cm) Sculpted by
Tsukuru Shirahige

Akiyama Mio is not only the first to have her own fan club, she is also the first to dress up in her costume to have her figure made.

Her clothes are simple and elegant, with a black and red checkered tie and a black ruffled skirt. Balancing herself on one foot with her hair flowing behind her, the figure shows the liveliness of the music she plays.

Have her practice in her usual school uniform and perform in this slightly more glamorous outfit.