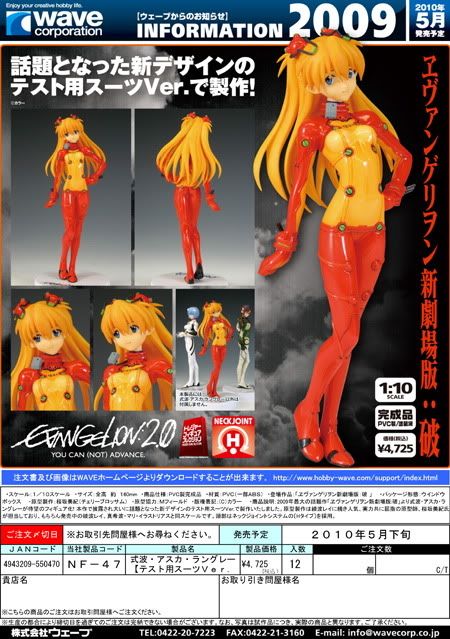 Neon Genesis Evangerion
New theatrical movie "HA"
Asuka Langley Shikinami
Test suit Ver. Completed
Figure
[WAVE] , Manufacturer
WAVE
PVC complete pre-painted figure(Partly ABS)
Scale: 1/10(Height approx. 16cm)

The Second Child, Asuka is here in her new pilot suit. Perhaps to portray the adjustment to her character, the fiery red of the suit is tempered down with a bodice of soft yellow. Produced by Sakurasaka Miki, a veteran figure maker, Asuka's proportions are crafted completely loyal to her movie counterpart at a scale of 1/10.

Even though this is more of a statue than an action figure, there is an H-type joint installed in her neck, so be sure to turn her head around to admire her expressions in different angles.