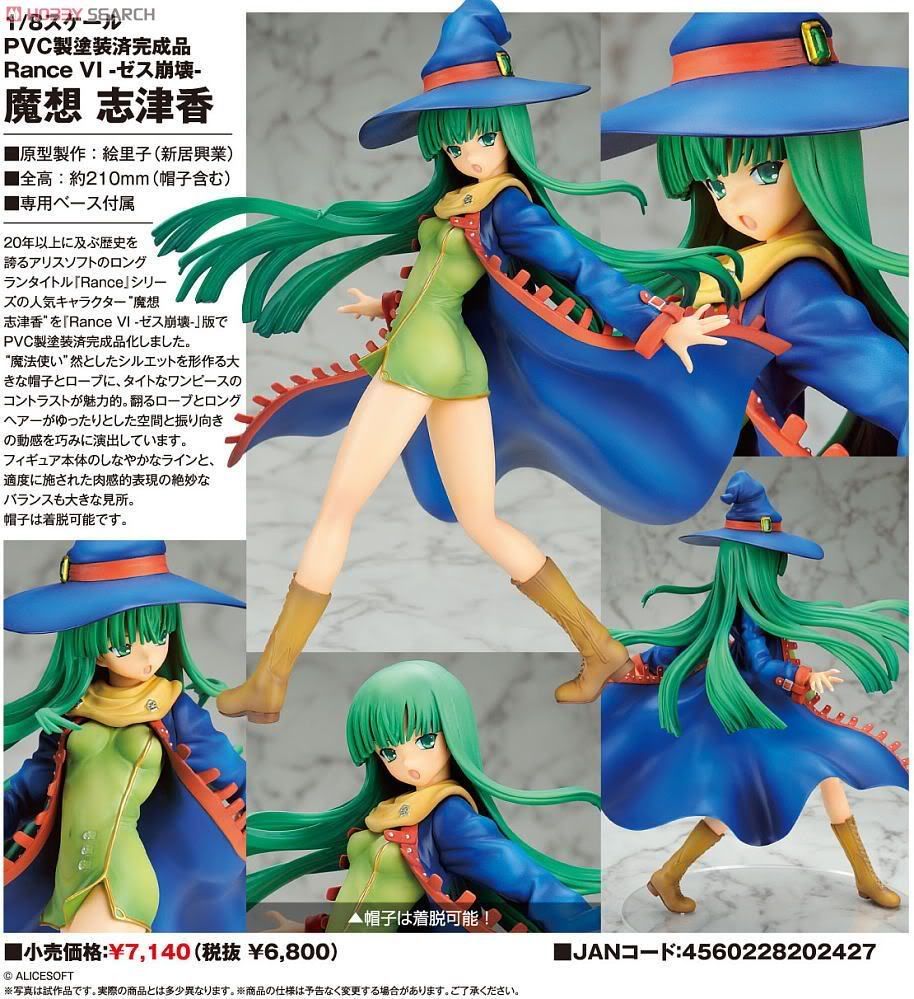 As one of the prospective ladies to enter your harem in Rance,
Maso Shizuka
is one of the most beautiful.
Alter's
craftsmen give her a robe and a pointy hat, and dressed her in the orthodox witches' fashion. But under the flowing fabric, she wears a form fitting one piece that brings out her slender body shape.

The combination of innocence and sex appeal makes her one of the ladies that you absolutely must have in your display case.

Starting over 20 years ago, the Rance series is Alice Soft's longest running series. From the Rance series comes the ever-popular magic user, Shizuka Masou! This figure is a perfect realization of her appearance in Rance VI and features a beautiful contras between her hat and robe, which seem very wizardly, and her alluring, form-fitting dress. With beautiful body lines and excellent proportions, this figure is sure to be a great addition to your collection!

Sculpted by Eriko (Arai Kogyo)