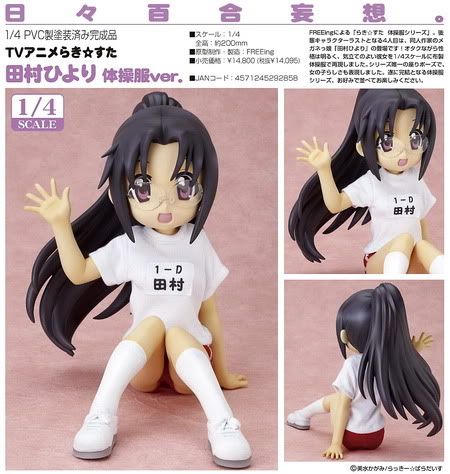 TV
Anime
Lucky Star Hiyori Tamura
Gym Uniform ver. Complete
Figure
FREEing
Optical girls in uniform exercise You will see most lovely I see her long and gentle really. White shirt and red shorts made her look very sexy.
The
Lucky Star Gym Uniform series from FREEing
continues! The next to join the series is the aspiring doujin artist and glasses girl, Hiyori Tamura!

The otaku girl has been given a bright, cheerful 1/4th scale rendition, with the same real cloth clothes as the previous figures. She is the first character to get a sitting pose, which really shows off her cute feminine charm. This figure concludes the Gym Uniform series, so be sure to collect them, and display them all together!
Description from Manufacturer