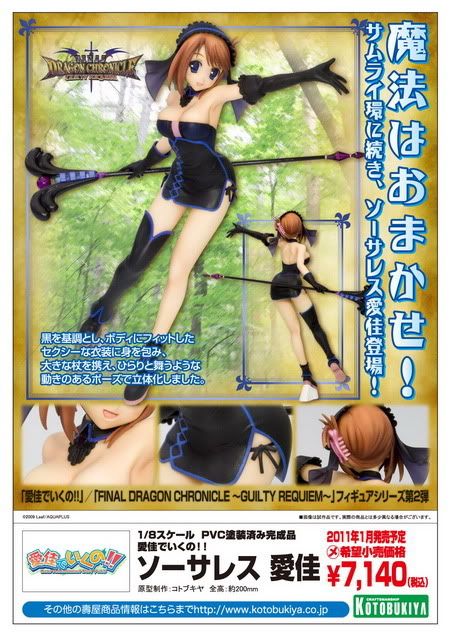 ToHeart 2 Manaka de Iku no!! Sorceress Manaka
Complete
Figure
Kotobukiya
She is a cute little Sorceress. Her brown hair is very compatible with black clothes. She has a staff that look strange to some, but she liked it. It is because of is her buddy. She looks cute and cheerful with big breasts. I hope you'll like her.
From the super hit
RPG parody Manaka de Iku no!!
-
FINAL DRAGON CHRONICLE GUILTY REQUIEM
comes the second release in Kotobukiya's new hit series - Sorceress Manaka!

With a form fitting black dress as a base Manaka's beautiful body and cute face have been perfectly reproduced in this new figure!
Description from Manufacturer