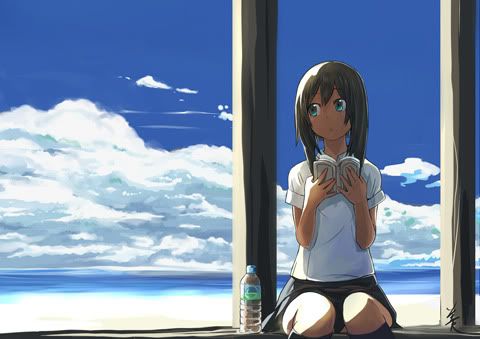 1.
Drink water
regularly. Since water is a key component of the body. And was an important factor in creating the moisture to the skin. Drinking eight glasses of water a day up and drink is a time to remain fresh for your skin throughout the day.
2.Berry to the surface. What protects collagen in the skin layer does not wither. And flexibility, you should eat fruits with antioxidants. Contained in fruits,
berries family, like strawberries and raspberries, Brock choline, carrot, papaya, tomatoes and grapes
are regularly Suppression to protect and build collagen in the skin to remain always
3.
Fish
essential fatty acids such as
Omega 3, Omega 6
are in the fish. Particularly salmon, sesame oils. Soybean oil and cooking. Are all things that help keep your skin look radiant. Because these fatty acids to help antioxidants in your body as well.

4.Cream to fight the strong sun without sunscreen cream that Your skin will be dull. Use sun protection cream containing SPF over 25. It's essential to help keep your skin is flawless, bright conditions very well. And substances contained in the cream. Will help maintain moisture to the skin. But the cream before leaving the house alone not enough You should apply the cream before going to bed with to help keep the skin moist and air-conditioning is the key to pull the skin away from the community favorite.

5.Polished surface is always Using fiber scrub or scrub the bathroom regularly. Is that you should not be lacking. Because polishing is to remove dead cells that accumulate on the worn surface of the skin that cause dark skin. Not so bright because new skin cells that could not be more radiant than ever to replace the dead skin cells. It also causes the skin to shrink and soon also.

6.Exercise is the best medicine Exercise is not good medicine to keep the body healthy energetic alone. But also helps your skin look more vibrant because of the exercise can be bad drivers on the skin give away the sweat that out to you as well. It also helps to restore balance in the body to look good from the inside as well.

7.I rubbed cold water. If you want the skin moist and bright. You should stop taking a hot shower habits. Especially very hot water now. Because the hot water bath will interfere with the coating to fall away naturally. And cause skin dryness in the end.