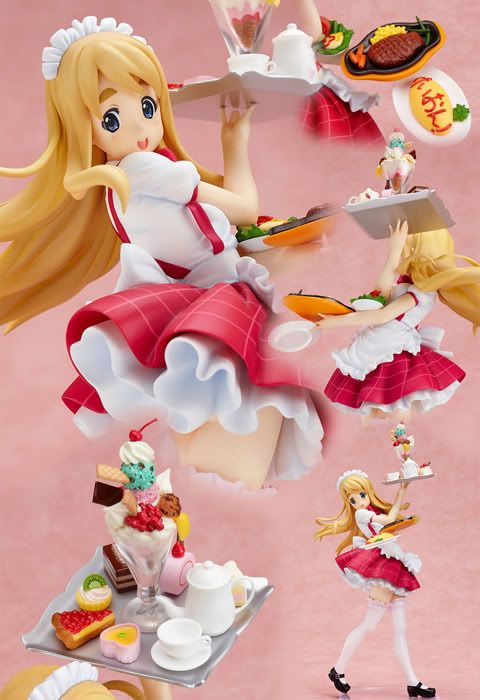 K-On! 1/7
Tsumugi Kotobuki
Complete Figure MAX Factory, Official
K-ON!
Figure, Height: approx. 235mm.
To proclaim the creation of the K-ON! movie, Max Factory's modeler sculptor Nakayaman cause you the sweetly smilingly Mugi. Amongst all of Sawa-chan sensei's dress costumes, the waitress maidservant costume is the so cute and the most favorite. The figure displays Mugi's might and beautify. She carries all the route in one go, from omelette rice, steak, salad to dessert and tea set.
Everything is proficiency to flawlessness, the ice cream and the steak are mouthwatering. Mugi excellent everything off with an encouraging beam that cure all the your exhaustion.

From the popular anime with a movie on the way, 'K-ON!' comes a 1/7th scale figure of the the Sakura High Music Club's keyboardist, Tsumugi Kotobuki!

She's wearing a cute waitress' uniform made by Sawako-sensei, and she's really showing off just how good of a waitress she is - she is carrying some tea, desserts, a steak meal, a salad and an omelette all at the same time! She also has a brilliant smile brimming across her face, perfect for the carefree, fun-loving Mugi-chan!
Description from Manufacturer