Queen of hip pop of music industry Japan,
Amuro Namie
make sensation by pulling many popular artists joining in her new album as well as Yamashita Tomohisa and Groups young artists from South Korea,
After School
. Which trip represents come launch of receive works in Japan is first of them as well.


Amuro Namie's new album, entitled Checkmate, Celebrated artists will have many come joining. Such as Ai, Yamashita Tomohisa, Kawabata Kaname (CHEMISTRY) and Special offer artist girl group from South Korea, After School at come feat with Amuro in performance songs entitled Make It Happen.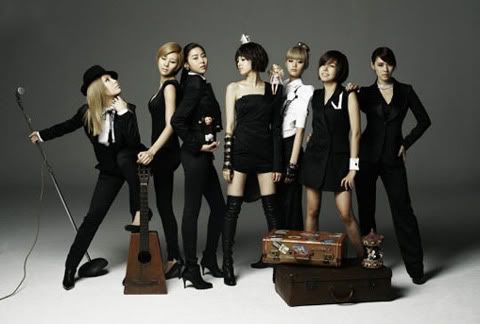 In attending with After School, Namie also discusses entertainment industry of neighboring countries. "I follow music industry of Korea is a reasonable time." Which work together will also consider is launch of girls group 9 persons After School into music industry of Japan with an official. Previously, approximately one week, Pledis Entertainment was announced preparation into Japanese music market of After School and also has Japanese language launched their website.

After School, which consists of members from the girls ages 18 to 30 years. Began to be recognized since 2009 by are group of female artists all called are Pussycat Dolls of South Korea. In addition to released in Japan this time. Previously, they're also ever took result old music of Morning Musume popular girls group of Japan that is called Love Machine brought singing new and change song name are Dream Girl. For new album Checkmate of Amuro schedule release date on 23 March, available in both CD + DVD and only disc CD.