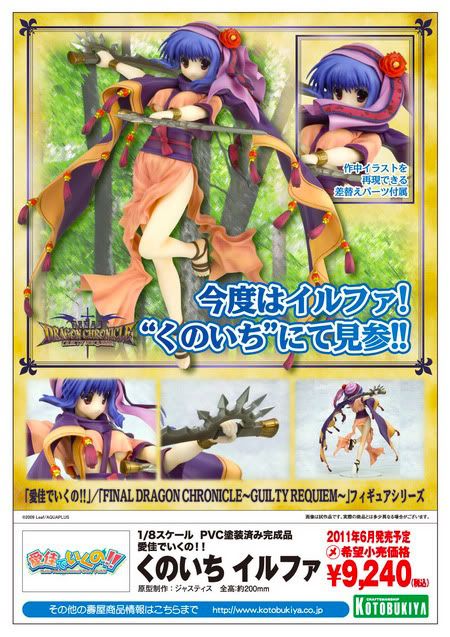 ToHeart2 Manaka De Ikuno!!
KUNOICHI Ilfa
Complete Figure
Kotobukiya
, Official
Manaka de Ikuno!!
Figure, Height: approx. 200mm
After I lost a very long time. Since moving to migratory land. This acquisition is located in offline rainy weather very much. But you need to update the air card. Disservice moderately but will try to update every day to the same offline.
So not to waste time, start with Figure a no forum's Samurai Tamaki (サムライ 環) with the original lot from the game 18 + named "
Manaka de Ikuno!!
" Of the Kousaka Tamaki (向 坂 环) in the game are available. Multiple offline which
Kotobukiya
has selected the most striking sets of fans have made Figure kept.

Modeler: Justice

Manaka in an uniform with mixed Japanese and Arabian style is here just like the original illustration! The back side which could not have been seen in the game is constructed through meetings with Misato Mitsumi.
The stole and turban's big wave-like movement and expression of wrinkles is very detailed.

Camellia hair accessory, stone accessory of the stole, impressive huge knife and all small parts are also well depicted according to the original illustration. Her skin peeping around the bottom and the top of her breast is also a must see point.

Turban knot comes in 2 patters and "face hiding" pose just like the original illustration can also be achieved. Please add her to your collection of "Manaka de ikuno!!" and enjoy her to the fullest.
Description from Manufacturer