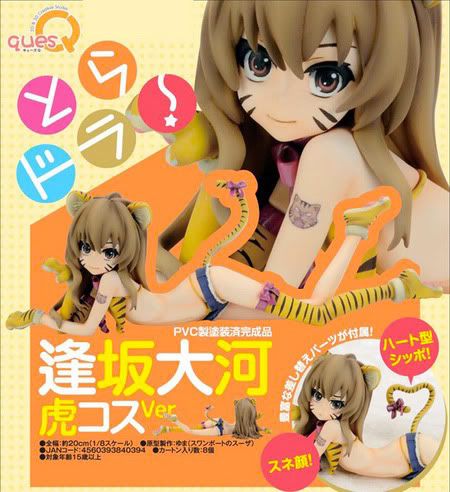 ToraDora!
Taiga Aisaka
Tiger Costume Ver Complete Figure
ques Q
, Official
Toradora
Figure, Length: approx. 200mm Sculpted by Yuma of Swanboat no Sousa
Even though Taiga is a tiger too small, she looks very cute. Especially when she was wearing this costume. Ears and tail are very voluptuous, pants, a little leaner body and a very beautiful girl. She is a tiger that was really cute.

A super-cute new figures of Taiga Aisaka, the heroine of ToraDora! Featuring smiling and pouting faces as well as normal and heart-shaped tails, this is a must-have figure for any ToraDora fan!
Description from Manufacturer