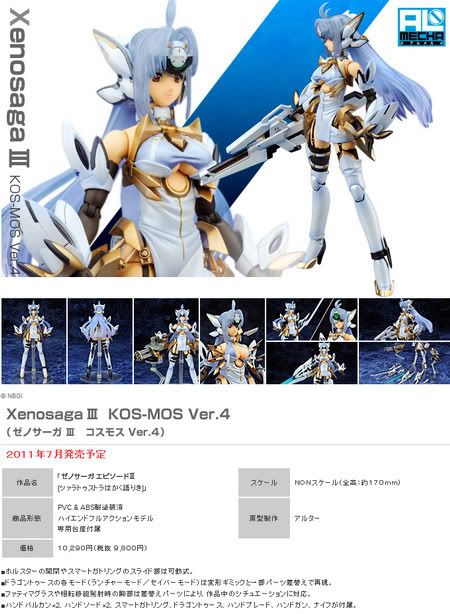 Xenosaga Episode 3
:
Also sprach Zarathustra KOS-MOS
Ver.4 Action Figure
Alter
, Official Xenosaga III Figure, Includes weapons, Height: approx. 170mm
ゼノサーガ She is very beautiful. You should take her to live with you. She is very glad to have you take care of her all the time.
High-end action model from
Xenosaga Episode III: Also sprach Zarathustra
.

Beautifully painted with clear parts for the hair. Includes many optional parts to recreate different poses as seen in the game.

Includes hand vulcan x2, hand sword x2, smart gatling, dragon tooth, hand blade, handgun, knife, and display base.
Description from Manufacturer