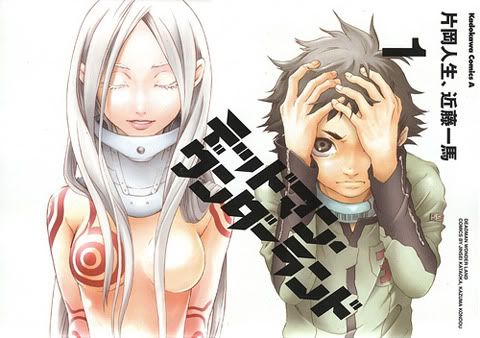 Deadman Wonderland デッドマンワンダーランド
story of the collapsed Tokyo by a major earthquake.
Ganta Igarashi 五十 岚 丸 太
a Junior high school boy who allegedly killed a classmate (but he was not killed) Ganta has been confined to prison Deadman Wonderland weird. This is the place which confines prisoners and also open to tourists to visit. Where he met prisoner friends who have powers are many and to survive amid chaos in the prison as hell.


Deadman Wonderland is a work of Jinsei Kataoka 片 冈 人生 and Kazuma Kondou 近藤 一 马 works of partner authors from Psalms of Planets Eureka seveN 交響詩篇エウレカセブン, This story was already published 3 million copies.