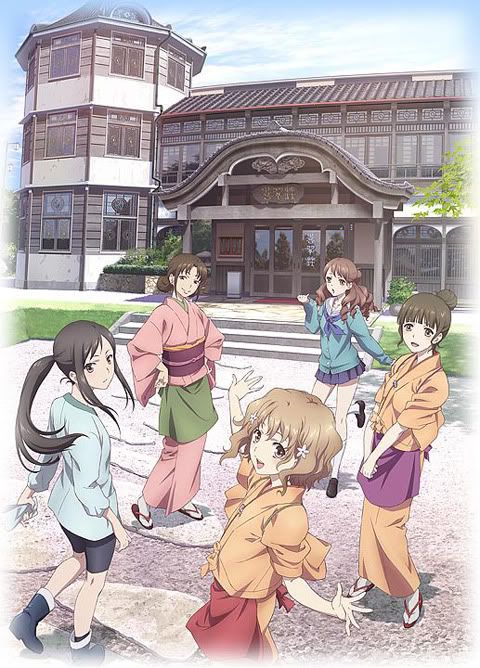 Matsumae Ohana 松前 緒花
16-year old young girl from Tokyo comes at countryside and lives with her grandmother at Onsen 温泉. She experiences new daily life, met a lot of people and experience with friendship between friends that her was looking throughout, She never feels when living in Tokyo.


Hana-Saku Iroha 花咲くいろは is the anime celebrates 10 years of P.A. Works ever made a popular story as true tears, CANAAN and Angel Beats! Directed by Masahiro Ando, script writing by Mari Okada, character design by Mel Kishida and nano.RIPE came to sing Hana-Saku Iroha music as well. Manga is a subsidiary of Square Enix drawings by Eito Chida are published in the magazine Gangan Joker (magazine released every 22 days every month).

Hanairo 花咲くいろは Hana-saku Iroha is about a life story of 16-year old lovely girl 松前 緒花 Matsumae Ohana being left alone to her grandmother's care because Ohana's mother eloped with her boyfriend and sent Ohana to her grandmother she has never seen before. Ohana is then forced to work at her grandmother's hot spring inn as a payment for food and shelter.