Kung Fu Panda 2 Movie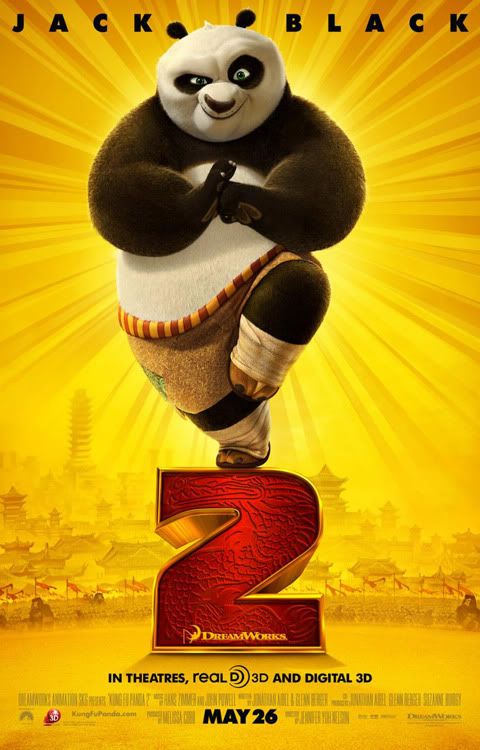 DreamWorks
animation studio that creates good works such as How to Train Your Dragon, Shrek and movies that have been nominated for Golden Globe Award is
Kung Fu Panda
are proud presents to latest adventures of the most hilarious hero who turns out noodle restaurant employee to master kung fu.


In the Kung Fu Panda 2, Po (Jack Black) has to live as a dragon warrior as his dream and protects a peaceful valley together with friends of his kung fu master, five legendary conqueror. Tigress (Angelina Jolie), Monkey (Jackie Chan), Mantis (Seth Rogen), Viper (Lucy Liu) and Crane (David Cross). Who come back again in this region is Dustin Hoffman on the role of Kung Fu master Shifu, Who is a teacher of Po and James Hong on the role of Mr. Pingis a father of Po, Administrator noodle restaurant that sells best on the village.

Cool life of Po to shake by an emergence of a formidable enemy is Shen (Gary Oldman) who plans to use a secret unlimited weapon to occupation China and destroys kung fu. Po will have to look back to his own past and reveal his mystery. At that moment, so he will be able to unleash the power that he needed.