Survey total viewers
K-POP
songs was '
Nobody
' of
Wonder Girls
is a K-POP song has been the most loved in
Youtube
online video websites. This songs video clips are uploaded to Youtube website in November 2008, which is now a record total of visitors click over 50,000,000 times.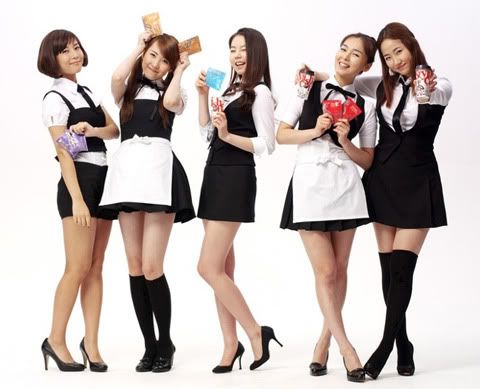 Boy bands and girl groups in Korea entire 7 bands including
2NE1, 2PM, Big Bang, SHINee, SNSD, Super Junior, Wonder Girls
are sent up on top 20 songs. 2NE1 and SNSD have sent up songs to top 5 songs per band. These two bands are either girl group that sent songs to top the most, followed by Super Junior 4 songs, SHINee 3 songs, Big Bang 2 songs, 2PM and G-Dragon 1 song. All of which are all band's songs idol group from three camps giant JYP, SM and YG.


Top 20 songs are all dance songs of the idol group. Which can say that on K-POP industry dance song and idol group will be mostly loved by fans around entire world. Even 'Lollipop' of Big Bang and 2NE1 and 'Cabi Song' of SNSD and 2PM. Even though is a ad songs, it to record total of visitors to click a lot as well.