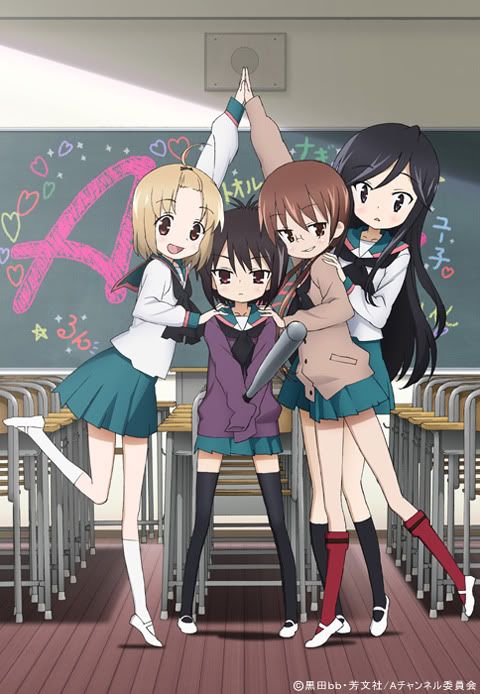 A Channel (Aチャンネル)
is lovely lines works of Kuroda bb, which is funnies Manga 4 channels with stories of 4 high school girls who entertaining life from day to day but there is unique attraction and relaxed jokes so easily understood. That makes more interesting and not difficult to track.


Main character
Tooru トオル is an intimate friend of Run るん With love and very close to Run る ん That is the reason to take care Run る ん which are often crazy and her quiet personality and likes to carry a Baseball Bat, she became afraid of many people but inferiority complex a small body that makes her must make every effort to grow quickly.

Run る ん is a little girl who likes absent-minded, and cheerfully too many. While her like acting strange eccentric than expected.

Nagi ナギ is a glasses hyper girl who is relaxed person and very friendly but wonderful habit and cheerful fun of her makes everyone love and care.

Yuuko ユー 子 is a beautiful girl to friends must envy. Her is gentle person and care other people but Tooru トオル hated without knowing reasons and often were persecuted.