AKB48
girl group singers in a band with a pretty 61 idol girl and most famous in Japan now with a vibrant lovely of their. However, is not secrets in the world, that is
Eguchi Aimi
a member of AKB48 group who have lovely unique and interesting. Actually she's not really tangible but as idol girl who was created from the computer or call her as a Virtual Pop Idol.


The fact, a pretty face and bright of Eguchi Aimi was created by pulling point on the face of members in the band. Hair and the shape of her came from Oshima Yuko, part of infrastructure front came from Takahashi Minami, eyes came from Maeda Atsuko, eyebrows of Aimi came from Watanabe Mayu, nose came from Itano Tomomi and lovely mouth of her came from Shinoda Mariko, voice of Eguchi Aimi came from Sasaki Yukari's one of the members the group AKB48 and in agenda of the secret of Eguchi Aimi was revealed,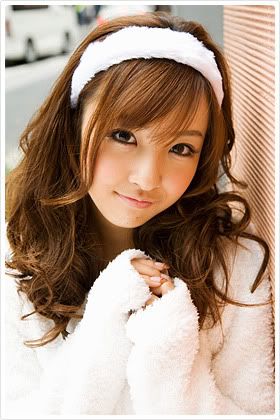 Glico's giant confectionery manufacturer in Japan has made surprised to fans of AKB48 with by creating Ice no Mi website to allow the fans to create a member of AKB48 by selecting various parts of a face from all 47 members.