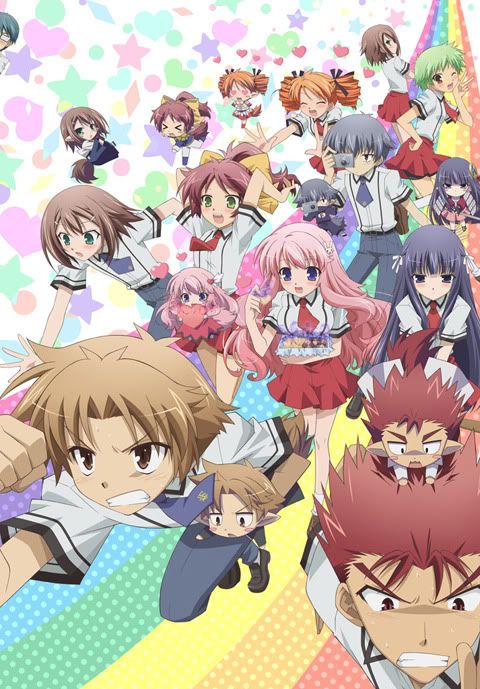 Baka to Test to Shokanju Ni! バカとテストと召喚獣にっ!
The story is mentioned in the area of Fumisaki school is the school that brought new technology into used that is the Summon test scores system. School students will be able to request examination to test scores in each subject within one hour and will bring most scores of the subjects as life point of Summoned Beasts and bring a total score was the value of attack power and defense, when Summoned Beasts attacked and then decrease life point will affect test scores of the owner to reduce as well. Upon entering semester of the second year will be divided rooms as test scores by special privilege of each that will vary.


The protagonist of the story's Akihisa Yoshii 吉井 明久, when he received a declare class paper then he was found that F room is his classroom and Mizuki Himeji 姫路 瑞希 who was second at entrance examination, she is at this room too. The reason Himeji must be in this room because during a room separation test that she was sick and could not take the test. Yoshii, who may not agree with who someone like Himeji needs to learn in awful room, which is not conducive for learning that just because of her sick. He began to think to change F room to highest score room by join the fight with Summoned Beasts and challenge with A room and now at the time of the revolutionto raise the F room has already begun.