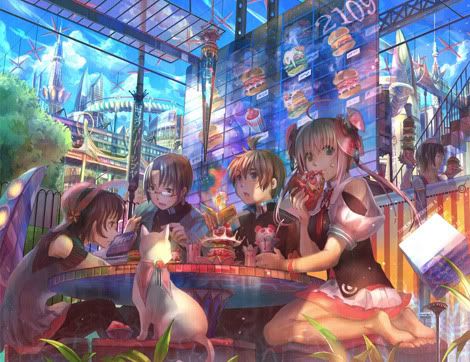 Need to meet new people or society that may be difficult for those who are shy. However, the
socializing
will help in learning to exchange new views and ideas. Moreover, the nature of the people no one like to live alone. We have friends for discuss to relieve loneliness and wreak distress and get help. We have friends for enjoy travel and relax. Solitariness it feels empty and poor mental health.
Simple techniques to make friends
with other people as follows....


1.Have the confidence and start a conversation. Try to look for topics of interest and start conversations. It might begin by talking about the weather, popular music. Traditional clothing like it's hot, Might begin by talking about the weather, popular music, traditional clothing like It's hot. You wear beautiful clothes, Do you know where to buy?

2.We tend to judge by first impressions. Therefore, you should bathe, brush teeth, healthy body, dressed to match the circumstance for allow others to impress ourselves.

3.Do not nag or pick too much. Individuals who are not fashionable to rarely socializing, confine, not pretty or handsome. They may be sincere more than people who look of semblance.

4.Beaming. Smile is a good relationship and make an impression in the first encounter. Showing kindness will allow other people can approach us easily.

5.Good thinking beautiful both outside and inside, Smile is important but sincerity is more important than. We should good thinking, because that will make people around feel more comfortable and not feel uncomfortable when interact with us.

6.Strengthen the relationship. If we find someone that you think is a good friend, then you should not delay. It should request a phone number or email address and do not forget to respond.

7.Open-minded and do not judge others by first met. Open-minded and try to look at another person on the good side then we will have lots of friends.

8.Good-natured, fun, relax, laugh and smile will help us to forget the problem and discussion joke it can help relieve stress.

9.Do not be afraid to talk to anyone. Especially if that person has no friend because likely that he'll want a friend too.

10.Talk constructively. Do not wait for others to talk with us first, but we started to talk first.

11.Not everyone wants to be friends with us. So if we go to talk, then has been rejected, do not regret because there are still many people who want to become our friends.

12.Do not lose the opportunity because the opportunity does not come easily. We may enter when see right opportunity instead of waiting for discussion.

13.Sense of humor. We like to live near someone who is humorous, enjoy, not stressful. So if we have a sense of humor, making friends of our that more than half chance of success.

"Everyone must have friends" and the creation of great friends must show sincere, beaming, politeness, respect other people, not pornographic. If you can follow all the above, perhaps we can find real friends in less than one minute.