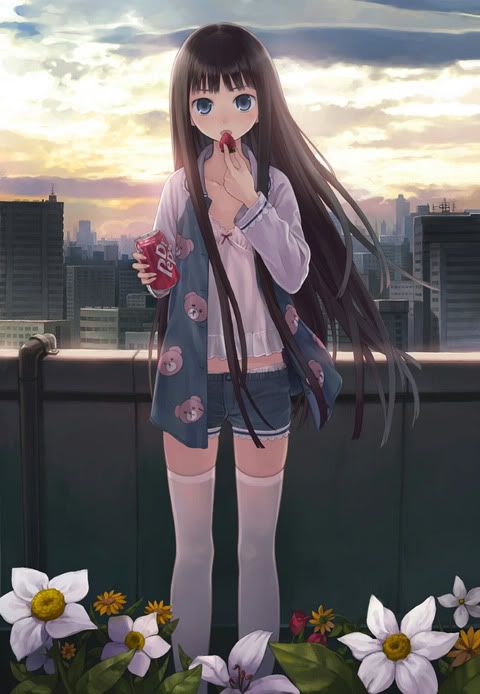 Kami-sama no Memo-cho 神様のメモ帳
is anime constructed from Investigate-mystery Light Novel, written by Professor Hikaru Sugii, illustration by Mel Kishida, published by ASCII Media Works under copyright of publisher Dengeki Bunko.


The story is told through the perspective of Narumi Fujishima 藤岛鸣海 16 years-old high school student, who was a classmate Ayaka Shinozaki 筱崎彩夏 whisk at bizarre ramen restaurants. Where he had met Alice an intelligent detective girl who likes to wear pajamas on a regular basis. She's NEET (stands for the words "Not in Education, Employment, or Training") who living only in the room, sitting in front of the computer and likes to regularly drink beverage named Doctor Pepper with ramen. Which later he was Alice アリス Yuko Shionji 紫苑寺有子 hired him to be her helper to solve the riddle of various case, and later they are also needed to be involved in strange case that bet on society of Neet as well.