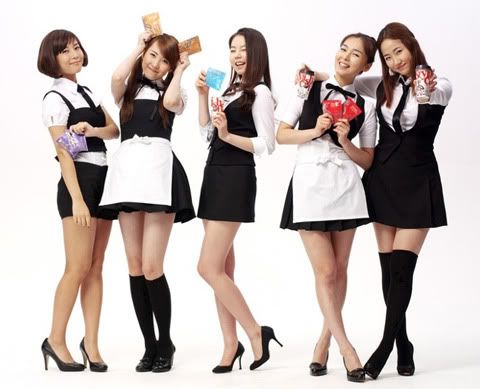 Sunmi
former member of
Wonder Girls
has continuously received attention of fans. Especially with skepticism of fans about her ​​comeback, after Sunmi has continuously practiced in JYP Entertainment office.


Sunmi announced withdrawal from a member of Wonder Girls in January a year ago in April the same year, she was compared high school qualifying examination after Sunmi resigned from high school to activities of Wonder Girls at the United States in 2009. She has already graduated calibration, and eventually she was chosen to study in Dong Kuk University, Faculty of Dramatic Art in 2011.

Sunmi is young student who dedicated to enormous education in universities. In the meantime, she was visited practice room of JYP for practice to dancing and singing a lot as well and from where she was studying in Faculty of Dramatic Art at the University, resulting in many people to expect that she will come back in the entertainment industry again.

JYP staff revealed that "Even though Sunmi announces that she stopped doing activities, she was come to the office of JYP to consistently practice. Even though she does not have a clear plan, a chance to come back into the industry, it is possible."