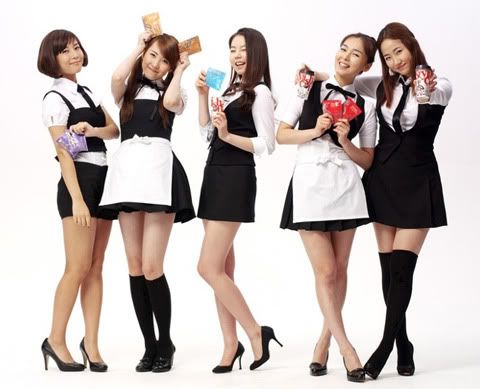 Wonder Girls
has been selected as the main actresses in TV film '
Wondergirls at the Apollo
' preparing to broadcast in the first quarter of 2012 on '
Teen Nick
' Channel in the United States.


Once a week ago, JYP Entertainment, and N'credible's the company of Nick Cannon has signed a contract with one in four major world media Viacom/MTV Networks prepare for broadcast TV film 'Wondergirls at Apollo' via the adolescence channel 'Teen Nick'

Teen Nick has been viewed by more than 70 million households across the United States, It is the channel to send new performers to become known like Drake from 'Degrassi: The Next Generation', Miranda Cosgrove from 'iCarly', Victoria Justice from 'Zoey 101', while the presence of the Wonder Girls at this time, it makes everyone look forward as well.

The movie will begin filming in October, and plans to release first quarter 2012 will be broadcast over six episodes as well.

Mariah Carey's husband Nick Cannon has been a huge hit in the role of MC singer actress, and also as the president of Teen Nick she saw great potential within Wonder Girls and she made ​​the decision served as this film producer.

JYP revealed "that the Asian singers were selected as the main actors on the US TV that has never happened before. Those people in the United States are pay attention closely, and tracking this project. A debut album of Wonder Girls in America in the form of movie soundtracks will be available during the same time as the projection of this film" he said.