On October 29th,
Park Jin Young (박진영)
updated his Twitter that "The process of
Dream High 2
creation is starting. The drama will broadcast the first episode on January 30th next year via KBS channel. What everyone wants to have in Dream High 2?" He said and revealed that drama '
Dream High 2
' was prepared to officially start of production.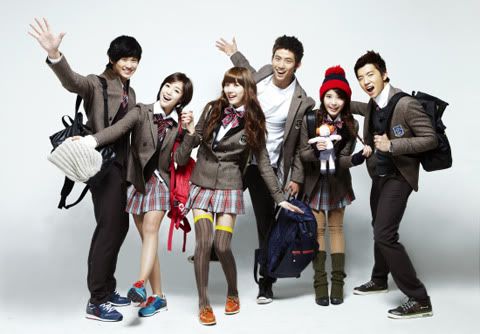 Earlier this year, teen drama about art high school students' stories as
KBS 2TV 'Dream High'
had received a lot of love from the fans in the last 10 months.


Especially, the co-operation between KEYEAST and JYP under the leadership of Bae Yong Joon (배용준) & Park Jin Young (박진영), In the first season, they were dedicated to work as manufacturer, as well as multiple functions such as music design, choreographer, and director of creative design along with participation of actors from both KEYEAST and JYP, such as Kim Soo Hyun, Suzy, Taecyeon, Woo Young, Eun Jung, IU so many parties to pay attention and create a lot of hilarity.