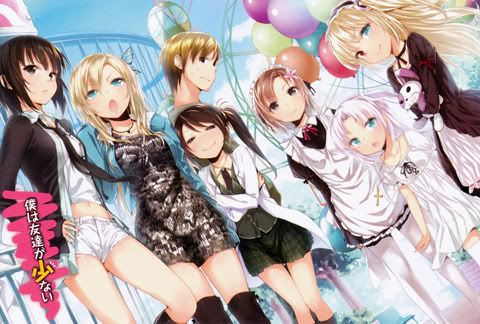 Boku wa Tomodachi ga Sukunai (僕は友達が少ない)
is about
Hasegawa Kodaka (羽瀬川 小鷹)
talked with
Mikazuki Yozora (三日月 夜空)
about how to make friends, then Yozora has established a club called "
Neighbor club
". Sadly, the club aims to find a friend by acting ridiculous, but don't know why those beautiful girls who are frustrated like to come join the club.


All members will play, and go to a swimming pool, as well as playing video games. Everything they did, looks like they are out of the way. These are source, and cause of comedy love story named "Boku wa Tomodachi ga Sukunai".