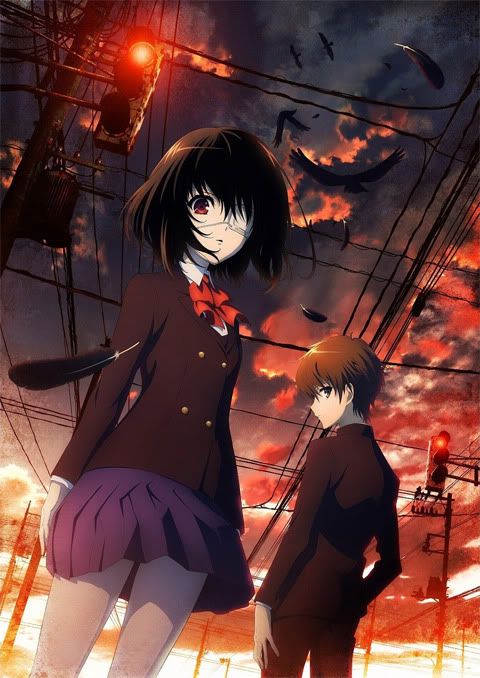 Another
(アナザー) is a horror story from a horror novel released in 2009, and has been adapted into a manga, then became the anime in 2012. The anime is classified as high quality compared to other camps. Produced by
P.A. Works
and directed by
Tsutomu Mizushima (水島 努)
who is filled with many experiences.


26 years ago in the middle school classroom, a student named Misaki, she is a good student, great sports and loved by everyone. When she died suddenly, her friends continue to live as if she was still alive until the end of the study. Over time until the spring of 1998, A teenage boy Kouichi Sakakibara (榊原 恒一) who recently moved to the school had come to the classroom and met a teenage girl named Mei Misaki (見崎 鳴) who wear a blindfold and painting in the classroom alone.

The anime to start airing on January 29th. Importantly, the content is very interesting and filled with various emotions.