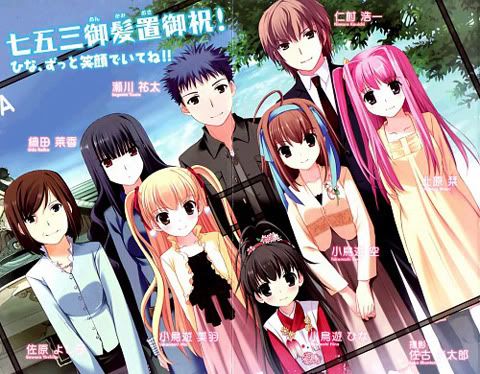 Papa no Iukoto o Kikinasai!
(パパのいうことを聞きなさい!) directed by
Itsuro Kawasaki 川崎 逸朗
(Chrome Shelled Regios, Rental Magica, Mamoru-kun ni Megami no Shukufuku o!)


Yuuta Segawa (瀬川 祐太) young man who lost his parents since childhood and lived alone since Yuri, his sister was married to a middle-aged man. One day, Yuri ask him to help take care of her three daughters Sora Takanashi (小鳥遊 空), Miu Takanashi (小鳥遊 美羽), and Hina Takanashi (小鳥遊 ひな) because she needs to travel with her ​​husband. Yuuta reluctantly helps her and began to take care of her three girls who all have very different habits, until he heard that Yuri and her husband disappeared because of an accident. In order to protect three girls from other relatives, he decided to take care of them again.