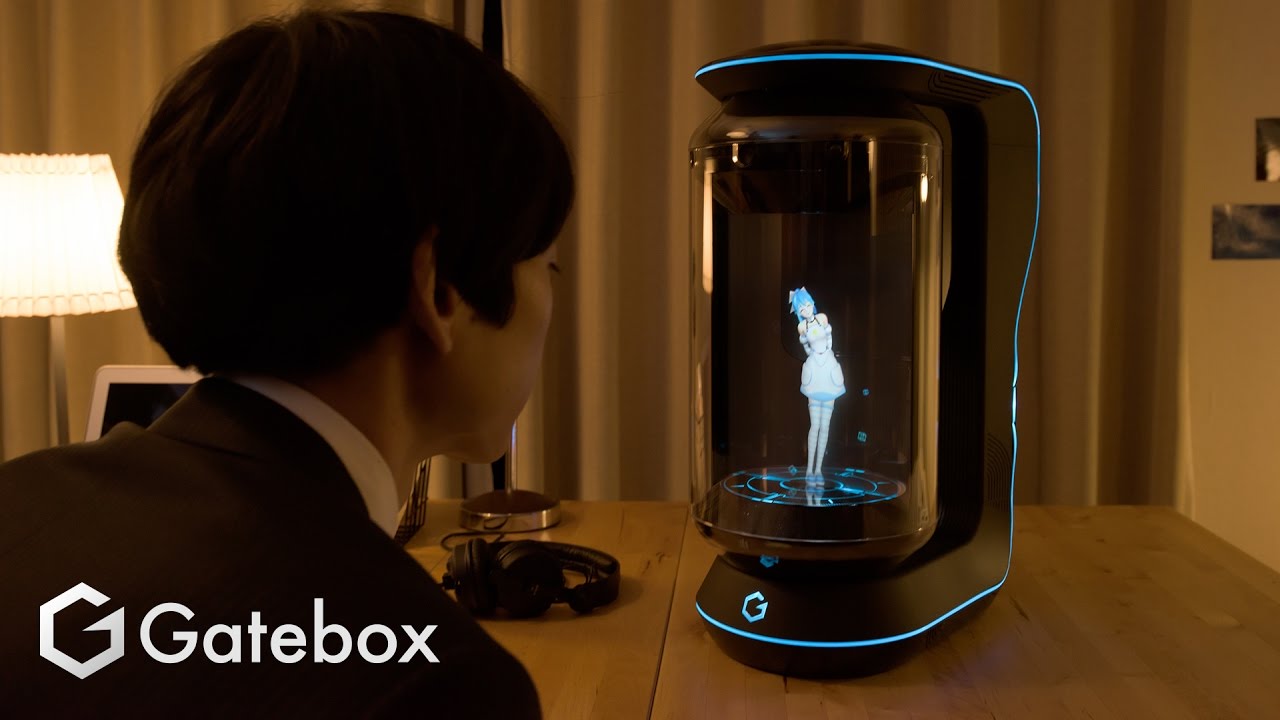 Gatebox is a Waifu box for singles or Otaku! Earlier, in August, Gatebox developer has announced that they will join with Hatsune Miku to develop the equipment. Recently, There is the newest promo video, which revealed its waifu box highlight!
The girl with blue hair (your waifu) named
Azuma Hikari
. She obviously is obviously a Hologram! Hikari voiced by "
Hiyamizu Yuka
" and designed by "
Minoboshi Tarou
" the Love Plus character designer. Moreover, there is not just Hikari! There is also a girl named
Akari
. She has orange hair. Unfortunately, there is still no information.
Additionally, Gatebox official site (http://gatebox.ai/preorder/) has launched the Pre-Order now until January 31, 2017. The price is 298,000 yen, and there are a limited number of 300 units.
Source: https://twitter.com/mochi_wsj/status/808995731331694596